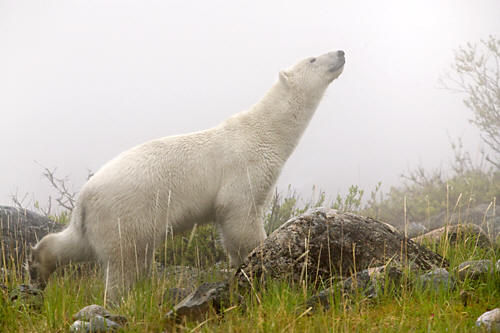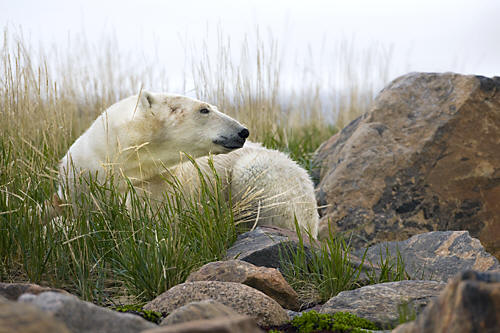 Recognized as one of the world's greatest wildlife spectacles, the arctic polar bears of on the northern most coast of Alaska will, literally, take your breath away. Near the native village of Kaktovik large numbers of these great carnivores have come ashore from the melted polar ice and can be seen and photographed with such relative ease and safety. Our setting for the unique trip is the area around the village located on Barter Island tucked next to the the Alaskan shores of the Beaufort Sea. Well north of the Arctic Circle, it is a land dominated by tundra and rivers and in summer is alive with a diverse number of species both flora and fauna.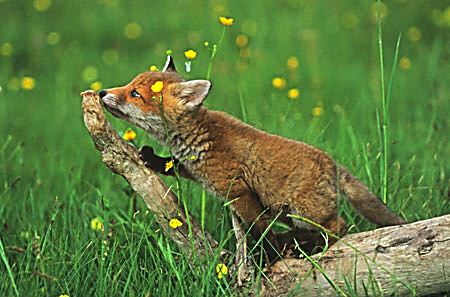 The trip is timed to take advantage of a number of richly photographic events that all happen in the same area. The first is the arrival of the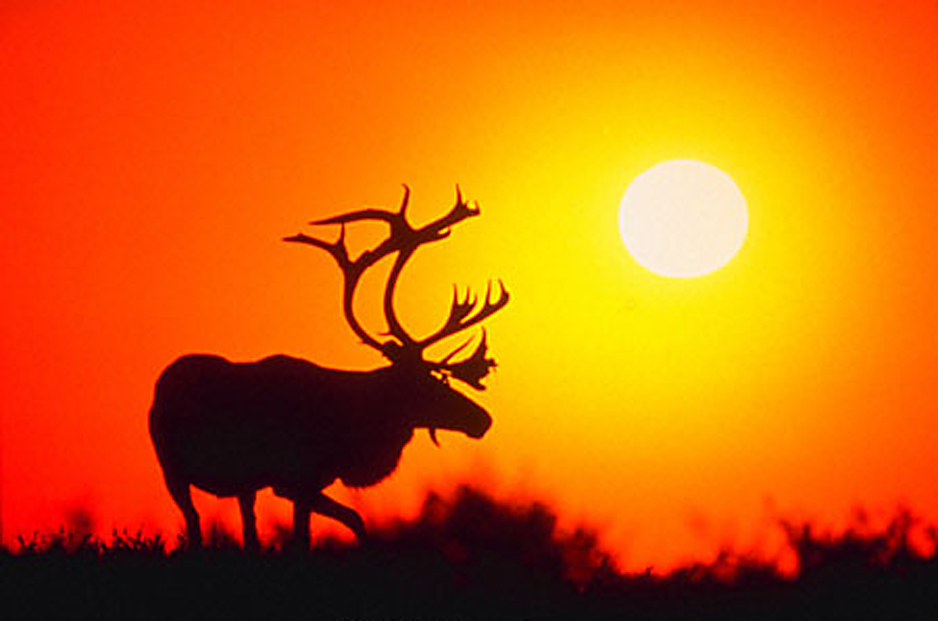 polar bears back from their long winter hunting for seals on the polar ice. The bears come ashore to begin their summer's "walking hibernation" looking fat and VERY white (due to swimming in salt water).
As the planetís larges land carnivore, polar bears can be both dangerous and inviting. They can be playful, curious, and charming one minute and aggressive the next. Unlike the more classic images of polar bears taken from the elevated heights of tundra buggies, I prefer to do my photographing of these magnificent creatures from ground level. The connection between photographer and subject (not to mention the viewer) is far more direct and personal. This trip will afford you the very same opportunity.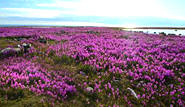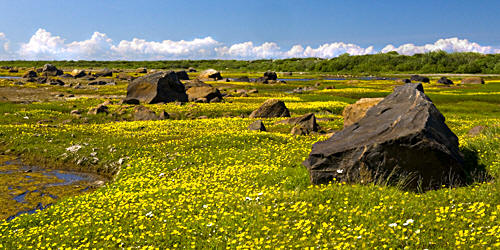 The second event is the emergence of the tundra wildflowers. The flowers make a wonderful backdrop and stage setting to photograph the bears and other indigenous wildlife. The other great event is the arrival of a wide species of birds that nest and raise their young in the area. The lagoons South, West and East of Barter Island provide a haven for many birds, with Snow Goose, Canada Goose, Brent Goose, Yellow-Legged Goose and Speckled Belly Goose often encountered. Ivory gulls may be seen inland. On the sea can be found loons, teal, guillemots, king eider and common eiders as well as the beautiful long-tailed duck. We will have a unique opportunity to photograph this amazing spectacle of life being renewed. In addition to the bears and abundant bird life, the area plays host to a variety of other species including caribou, fox (both red and arctic), wolves, and ptarmigan.
Mark Lissick/Wildlight Photography is thrilled to offer a new, special photography expedition designed
to provide the very best polar bear photo opportunities available.
The most rewarding way to experience Alaska's arctic polar bears is to immerse yourself in their environment; from the moment you wake up,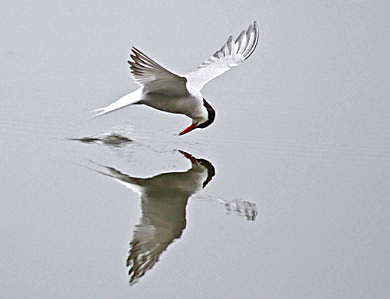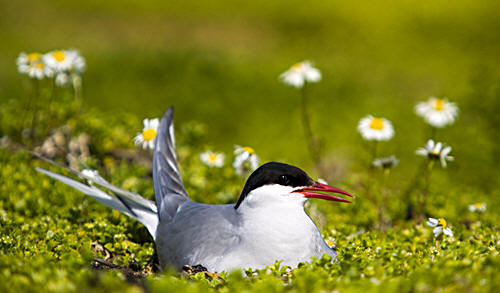 throughout the day and into the long summer's evening. Located about 340 miles north of the Arctic Circle, the village of Kaktovik is ideally situated to allow us this opportunity. As our base for this trip, it is situated in a remote area that provides the most breathtaking and exciting summer polar bear photography available, anywhere. There are no roads, no trails, no tourist traffic and no tundra buggies. Imagine the thrill of getting up in the morning and walking out to witness polar bears moving around on the shoreline. Far away from the bustle of civilization, the village and our hotel offers us satisfying meals and comfortable, in-suite accommodations in a pristine environment accessible only by plane. Spectacular wildlife viewing and photography, good food, and great company is what you can look forward to. Combined with the opportunity to improve your photographic skills through profession instruction, field-mentoring and tech talks make this a trip not to be missed.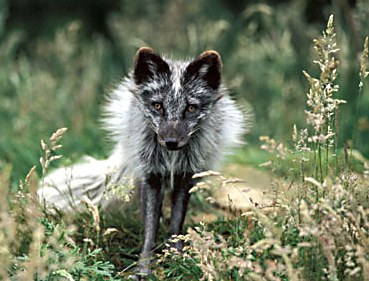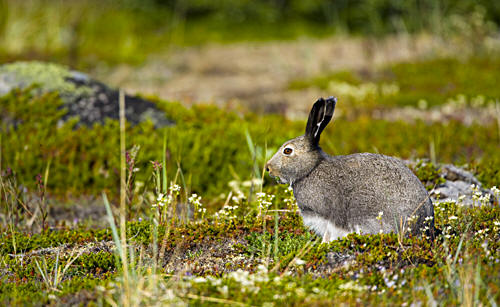 This is an intensive eight day trip with five days spent in the field photographing. It is intended for those interested in the ultimate bear photographic expedition without having to brave winter's chill. You'll spend the time in the field accompanied by professional photographer Mark Lissick who will provide field mentoring assistance, tech talks, slide/music shows and answer the myriad of questions that come from photographing in this unique environment. Without interference from other groups we will be able to explore the land, coast and islands around the area to achieve the best bear photo opportunities. We will have the potential work with the bears at breathtakingly close range and is an opportunity definitely not to be missed.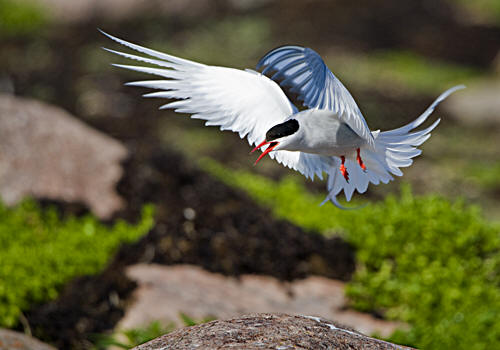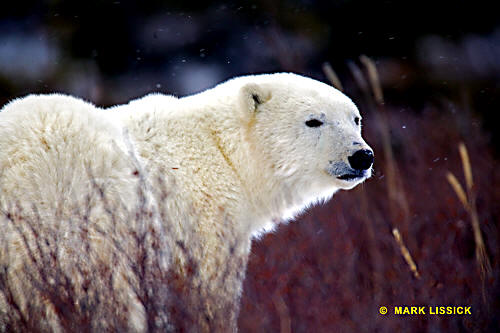 Hone your photographic skills with the guidance of professional nature and wildlife photographer Mark Lissick
as you spend eight days with a small group of fellow photographers shooting these magnificent creatures.
As in all Mark's workshops and trips, emphasis is placed on improving your image making abilities and providing you with helpful techniques with regard to wildlife and arctic photography. This is achieved via hands-on mentoring during the numerous field shoots combined with informative lectures, tech talks, and, for those shooting digitally, reviews of field work.
To maximize bear viewing opportunities on this one-of-a-kind expedition space is extremely limited; reserve your place early.
I T I N E R A R Y (w/o extension)

Day 1
Arrive in Fairbanks and transfer to our overnight lodging. Kick off dinner and orientation in the evening.
Day 2
Early morning flight to Kaktovik and check in at our hotel. Bear safety orientation and field shoots rest of day.
Day 3 - 6
Daily field trips to photograph bears and other wildlife.
Day 7
Mid-afternoon departure from Kaktovik to Fairbanks. Arrive ~5:30pm for late evening flight home or next day Anchorage transfer.
Registration: ON-LINE REGISTRATION
Trip Costs Include: Lodging and meals as indicated. Air/ground/water transportation as indicated above. Applicable entrance fees; taxes and service charges.
Not Include: Activities not indicated on itinerary; guide and staff tips; travel/baggage/accident/cancellation insurance; gratuities; personal use items such as phone, laundry, etc..
Airfares: Air fare costs for flights from participant's home city to Fairbanks, Alaska are not included. Participant is responsible for making their own arrangements to arrive in Fairbanks in time for the start of the trip.
Deposit and Payment: A non-refundable deposit of $800.00 USD is required at the time of registration. A second payment of $1,000.00 USD is due no later than two hundred and forty days (240) prior to the start of the trip, with the balance due in full one hundred and fifty (150) days prior to the start of the trip.
Reservations: Due to the popularity of this trip, making an early reservation is recommended. You can reserve a place by either registering on-line or by calling Wildlight Photography at (612) 804-7377 during the weekday office hours of 9:00 am-4:30 pm CST. We accept credit cards, or we will hold your reservation for seven days, while awaiting your personal check or money order. Make checks payable to "Mark Lissick". Payments can be mailed to Mark Lissick, c/o Wildlight Nature Photography, 3932 Bridle Road, South Lake Tahoe, CA 96150.
For international residents: Please contact Wildlight Nature Photography to discuss payment arrangements.
Cancellation Policy: Per person charges for cancellations received 180 days or less from the trip start date are as follows: 180-121 days - 35% of trip cost; 120-91 days - 50% of trip cost; 90 or fewer days prior to departure - 100% of trip cost. We recommend that you purchase cancellation insurance as this policy is strongly adhered to. Note: In addition of cancellation fees, deposits required to guarantee hotel rooms or local air transportation may be nonrefundable. The purchase of travel insurance covering baggage, accident/life and trip cancellation is highly recommended. Wildlight Nature Photography reserves the right to cancel any group due to insufficient registration. In the even of such cancellation, those with reservations shall be notified as soon as possible and a full refund of trip payment will be given. Wildlight Nature Photography is not responsible for additional expenses incurred in preparation for a trip.
Payment of deposit represents an acceptance of the following terms and conditions: Wildlight Nature Photography, its affiliates and all cooperating airlines and agencies act only in the capacity of agents in all matter of transportation and tour operation, and their liability is limited to the terms of the airline tickets, boat, and land accommodation contracts. They are not responsible for any delays, inconveniences, accidents, expense or mishap of any kind whatsoever resulting entirely, or in part, from the negligence of others or from causes beyond their control. They can accept no responsibility for losses or additional expenses due to delay or changes in air or other services, sickness, weather, strike, riot, war, quarantine or other causes. All such losses or expenses must be born by the participants as program rates provide for arrangements only for the time stated. The right is reserved to substitute hotels of similar category for those indicated and to make any changes in the itinerary where deemed necessary or caused by changes in air schedules, weather or naturally occurring geological events. Baggage is at owner's risk entirely. No refund can be made for unused hotel rooms, meals, sightseeing trips or tours unless arrangements are made at the time of booking. The right is reserved to decline to accept or to retain any person as a program member for any reason which affects the operation of the program or the rights, welfare, or enjoyment of the other program members, and refund or the recoverable land program services is the limit of the liability of Wildlight Nature Photography and its affiliates.